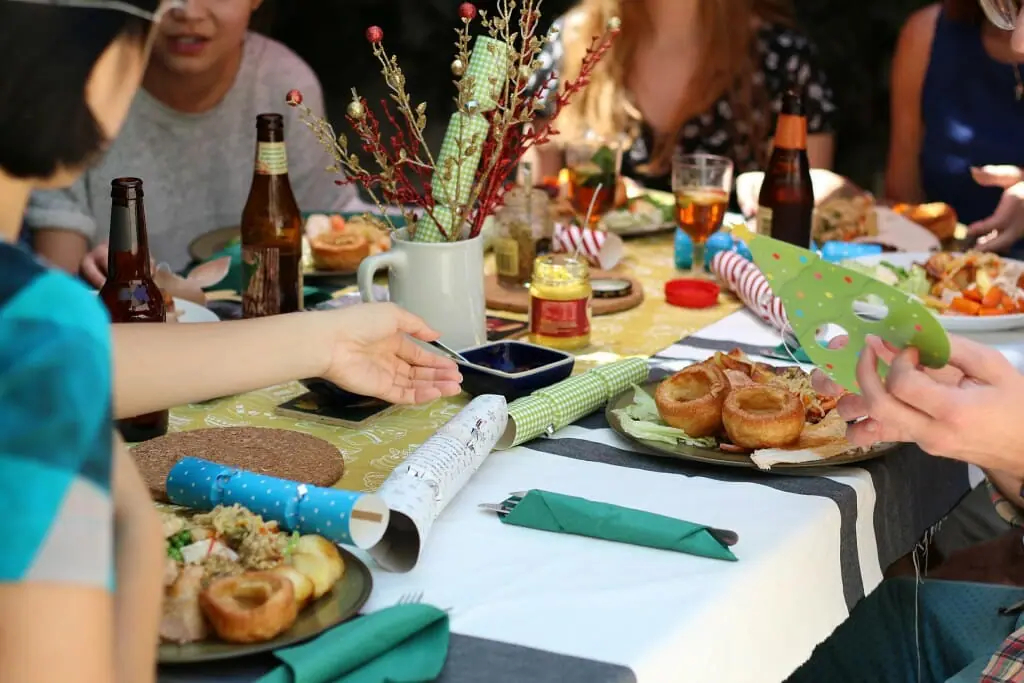 Americans participating in a holiday weight gain study discovered just how much their weight increased over the holidays — 0.4 percent during Christmas and 0.2 percent over Thanksgiving. However, Americans should take solace in the fact that holiday weight gain statistics like these are not exclusive to U.S. citizens.
Germans participating in the same study found their holiday weight gain average to be around 0.6 percent at Christmas and 0.2 percent at Easter. Japanese people experienced a 0.3 percent weight gain during of Golden Week — a week-long celebration of several holidays that starts at the end of April and goes into the first week of May — and a 0.5 increase in weight during Christmas.
Although hundreds of different countries celebrate a variety of different holidays, one thing appears to link global holidays together — the increased consumption of high-calorie foods. From our own buttery mashed potatoes and pumpkin pies to German Lebkuchen (gingerbread) and marzipan (chocolate candy) to Japanese okonomiyaki (pancakes) and karumeyaki (grilled caramel), holiday food is something everyone has a hard time resisting. Unfortunately, we can't resist overeating during the holidays as well.
To Control Holiday Weight Gain, Avoid These Habits
Except for locking yourself alone in a room with only bread and water for sustenance, the only way you can avoid gaining weight over the holidays is to simply watch how much you eat and try to remain as physically active as possible. When you are invited to several family and work get-togethers overflowing with meats, carb-heavy side dishes and desserts galore, you just can't say no. Besides, declining holiday invitations is simply out of the question — because who really can resist the thought of indulging in a variety of delicious comfort foods?
To help you get through the holidays without tossing your bathroom scale out the window in frustration, here are some tips to manage holiday weight gain:
Wait at least ten minutes before indulging in seconds. It takes your brain about 15 minutes to realize you have food in your stomach, so move away from the buffet and mingle or go for a walk. Give yourself time to feel full, and you might find your urge for another plateful of food has magically vanished.
Watch out for the white stuff. Breads, cakes and pastries contain refined sugar that lack nutrients and pack on the pounds. They also cause your blood sugar to spike, which may leave you feeling hungry again. 
Be mindful of alcohol consumption. Alcohol not only contains more calories than you think it does, but it also loosens your inhibitions. When you are surrounded by delicious food and intoxicated, you'll probably start nibbling on everything without a care in the world — so watch how many glasses of wine or eggnog you have.
Get enough sleep during the holidays. Being sleep deprived forces your body to search for instant energy food sources during the day, like candy bars, sodas, fast food, etc. If you're rested, you'll be better able to resist the not-so-healthy stuff.
If you do gain too much weight over the holidays or want to start making changes to diet and exercise before the season arrives in full force, Synergy Wellness is here to help. We offer medical weight loss plans and minimally invasive body-shaping procedures to improve your health and self-esteem. Call us today at 661-878-9100 to learn more about our invigorating way of life.
Read More About Weight Loss Tips: