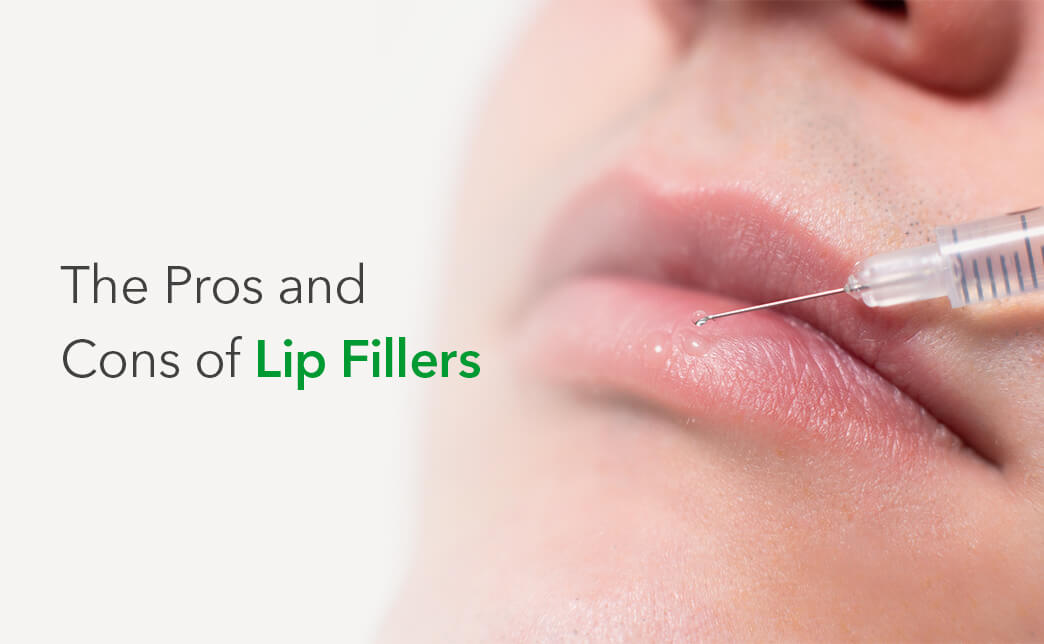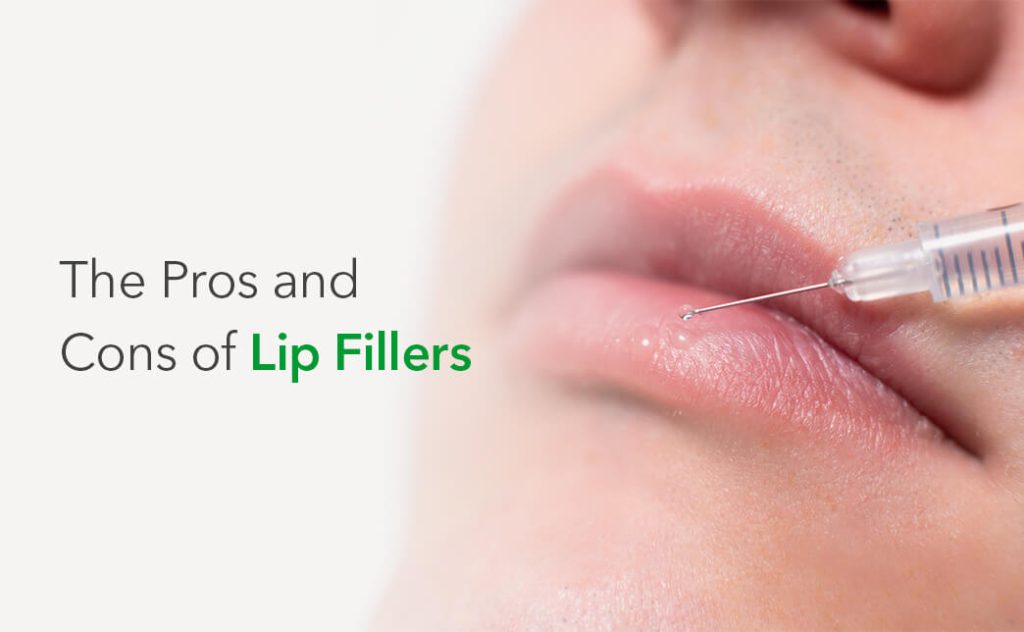 Many people seek cosmetic treatments and procedures to achieve a certain appearance or in hopes of improving their self-confidence. Lip fillers are popular to help individuals get a symmetrical, fuller facial appearance.
Below, we explain who might be a good fit for lip injections and the pros and cons of Juvederm, Botox and other lip filler medications to ensure you have all the information you need before booking a procedure.


Who Should Consider Lip Injections?
People choose lip injections for various reasons, including those who:
Want to boost their confidence in their smile or overall physical appearance.

Have lips that seem to "disappear" when they smile.

Are experiencing changes in appearance as they age.

Want a more balanced appearance through lip fillers.
Ideal candidates for lip filler procedures are those who want to change their lips' appearance, regardless of their reasoning. If you want to make someone else happy or fit a certain image of what counts as "beautiful," then lip filler may not be suitable for you. Lip injections are ideal for those who know they want to modify their appearance and are doing it for themselves.
Once you commit to lip injections, your doctor will review the lip filler procedure and the pros and cons to ensure you have the necessary information to make an informed decision.
Not everyone is a good candidate for lip fillers. Some medical conditions could cause complications during the procedure, like those with certain allergies, bleeding disorders and skin or neurological conditions. One rare but serious risk of dermal fillers is accidental injection into a blood vessel, which may result in skin necrosis or cause stroke or blindness. Those with preexisting conditions should consult a doctor for a full understanding of how those risks may impact the procedure's outcome.
Some individuals will also need to disclose certain information to their doctor before starting the procedure, such as those who have had cold sores or are allergic to lidocaine. You should also be forthcoming with your doctor about medications you take, including prescriptions, supplements or over-the-counter medications.
There are many benefits of lip filler, making it a popular procedure among people of all ages. The benefits include:
Non-invasive treatment: One of the significant benefits of lip fillers is that the procedure is minimally invasive. Lip fillers are less likely to produce side effects, and most people can return to their daily lives as soon as the treatment is over. A lip filler procedure is an excellent way to achieve your ideal cosmetic appearance without interrupting your everyday life.

Potential for gradual treatment: Another significant benefit of lip filler is that you can gradually build up the volume of your lips rather than it happening all at once. You can schedule a few appointments to slowly receive fillers, letting you build up at your ideal pace. Gradual treatment is suitable for individuals who want to see what they look like after a little bit of filler rather than receiving all the injections at once. Gradual treatment also gives you time to adjust to your new look, making it easier to decide if one appointment is enough to achieve your perfect look or if you want more.

Stimulates collagen: Certain fillers help stimulate collagen production, a natural protein responsible for ensuring the skin's health, hydration and elasticity. As we age, the collagen we produce naturally decreases, which can cause our skin to sag or wrinkle. Increasing the amount of collagen in the body through lip injections is an excellent way to improve the appearance of your lips and bring back a youthful glow.

Long-lasting but temporary results: Lip fillers typically have long-lasting results, keeping your lips looking full and balanced for months. After some time, the effects of the filler fade. For many people, this is ideal if they want to change up their appearance from time to time rather than stick with one look. Others may stick with their original appearance once they see how they look with fillers and let the medication fade off. Those who want to keep their new appearance can work with their doctor to receive continued injections, extending the life of the fillers.

Natural-looking appearance: Lip fillers help create a natural appearance for those who don't want a dramatic or noticeable change. Many people only need a few injections to achieve their desired look, helping them improve their appearance without making a considerable alteration. You'll be able to consult with a professional about how much lip filler you need to achieve your desired look.

Increases confidence: Lip fillers can help you achieve your desired look, whether aiming for more volume or balancing your appearance. Many people choose lip fillers to help improve their confidence since it helps people reach the best version of themselves. Improving self-confidence can help people in various aspects of their lives, such as work or relationships. Since lip fillers are natural-looking and long-lasting but temporary, so they're an ideal choice to help people build their confidence.
While there are many benefits of lip filler, there are some drawbacks to consider to ensure you're equipped with all the appropriate knowledge before you commit to the procedure. Some of the things you should consider before getting lip filler include the following:
Potential side effects: Like any procedure, lip fillers have a potential for side effects, though most people experience mild to moderate side effects. These can include bleeding, bruising, swelling and discomfort. Most people will only experience side effects for 24 hours to several days, with results gradually dissipating until minimal or unnoticeable. There is also the potential for rare side effects, such as filler moving from the target location or bumps forming under the skin. While these side effects are rare, it's essential to be aware of them so you know what to expect from the healing process.

Scarring or irregularities: While rare, a person can experience scarring or anomalies, such as an uneven appearance, that lasts until the lip filler wears off.

Allergic reactions: Though extremely unlikely, some people can be allergic to the medications professionals use for lip fillers. Some symptoms of a reaction include redness or excessive swelling at the injection site, fever blisters or cold sores, fever, infection or tenderness. If you believe you're experiencing an allergic reaction, you must speak with your doctor as soon as possible.

Temporary: While lip fillers being temporary is a benefit for some, it could also be seen as a drawback. Going in for another treatment after a few months could be inconvenient for some people and those seeking permanent changes. Some brands last longer than others, so discuss your options and desired results with your doctor.

Cost: The price of fillers shifts considerably depending on your location, so research providers in your area and compare the pricing to find the best deal. Factors that can affect cost include the surgeon's experience and expertise. While you may want to find a cheaper option, keep in mind that licensed professionals charge for the cost of the fillers and their expertise and time. Cheap lip fillers can be a big red flag, potentially exposing you to risky procedures that increase the risk of side effects, lasting damage or dramatically altering your appearance in a way you didn't intend.
Enhance Your Lips With Synergy Wellness
If you're looking for a professional team that can help you achieve your desired appearance, Synergy Wellness is here to help. Our lip fillers can add volume, create balance and reduce lines for your lips, helping boost your confidence and self-esteem. Our procedure is minimally invasive and customizable, letting you choose the treatment option and timeline that suits your needs.
Our team is dedicated to helping you achieve your aesthetic goals. Contact us today to schedule a free consultation or learn more about our lip filler procedure!