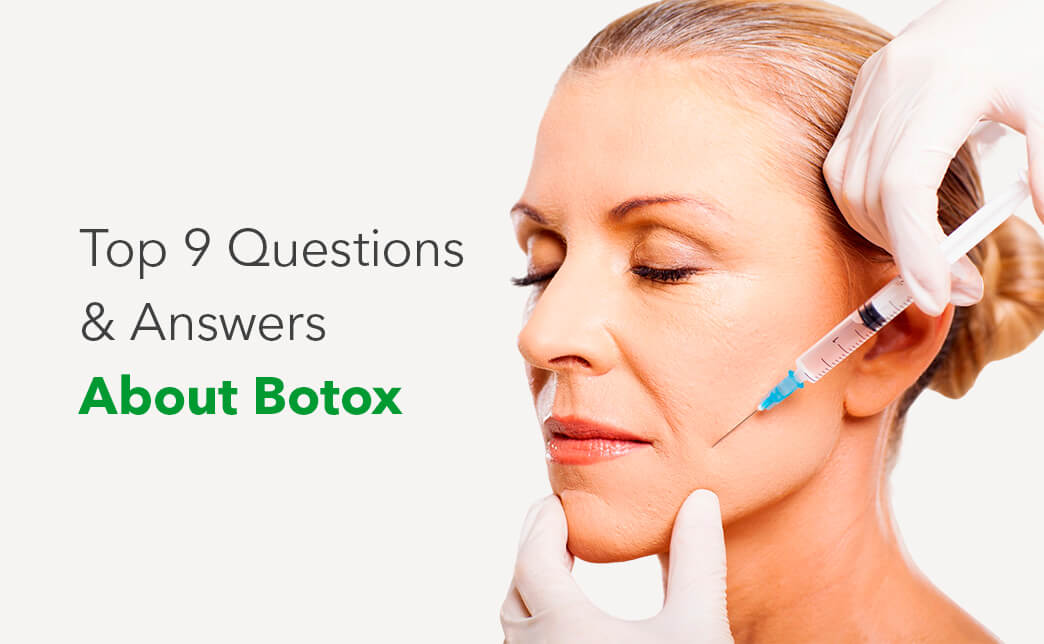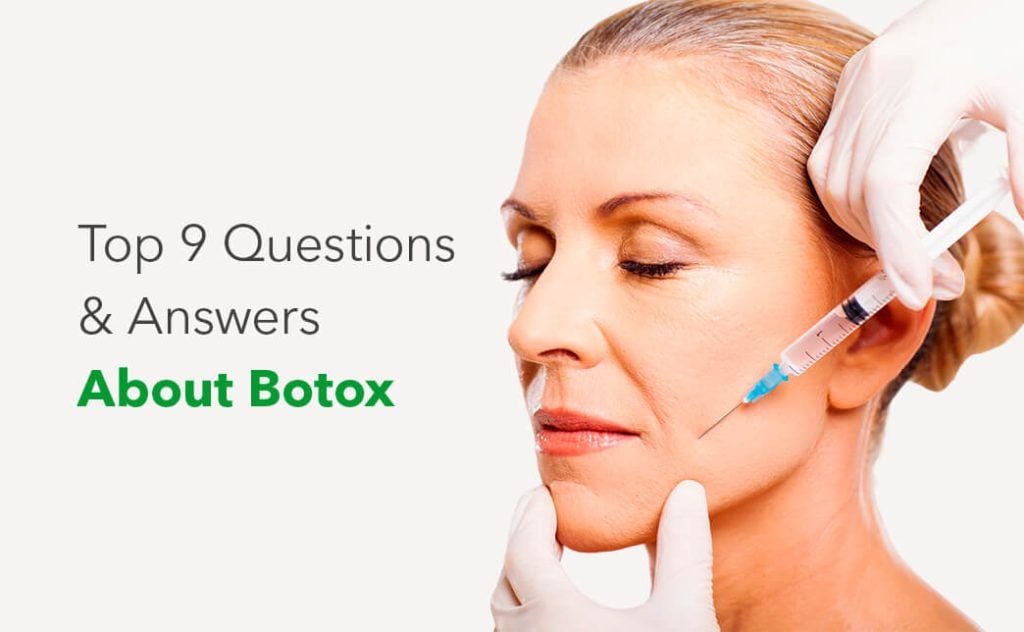 Many people seek cosmetic treatments to improve their appearance, whether they want to target the effects of aging or add volume to different features. Botox can help treat fine lines, wrinkles and other cosmetic concerns, and it's a minimally invasive procedure that's more affordable than cosmetic surgery.
People often have questions about Botox treatment, especially if they've never received injections before. Below, we'll go through some of the most commonly asked questions to help you understand the ins and outs of treatment.
Below are some of the most commonly asked Botox questions to help you gain a better understanding of the procedure:
1. What Is Botox Treatment?
Botox treatment utilizes a purified neurotoxin derived from the bacterium Clostridium botulinum. A health care professional injects Botox under the skin to help enhance a person's appearance. Botox can be injected to help add volume to the lips, soften wrinkles and fine lines, soften dimples or create a slimmer appearance around the jawline.
Small amounts of the neurotoxin are injected in targeted areas, which helps the muscles relax. Botox blocks nerve signals to prevent muscle contractions in specific areas, a common reason people develop wrinkles or fine lines, especially around the mouth, eyes or forehead. Once the muscles are relaxed, Botox helps soften, volumize or smooth different parts of the face. Many choose Botox treatment to boost their confidence and self-esteem.
2. How Long Does Botox Take to Work?
People start seeing results at various times. Generally, you can expect gradual results between three to seven days after your initial injections, though some people may start seeing these effects just 24 hours after the treatment. However, some may not see results until two weeks after treatment.
3. How Long Does Botox Last the First Time?
Each person is different, and one individual's Botox injections may last longer than someone else's. Most people's injections generally last several months. Different factors influence how long Botox lasts, such as:
The locations of the injection.

The amount of Botox used.

The depth of your wrinkles or fine lines.
As you use your facial muscles less due to Botox, they become smaller and shorter. Using Botox regularly can help extend the period of your results, helping sustain your ideal look longer.


4. How Much Botox Do I Need for the First Time?
The amount of Botox you need varies based on the issue you're trying to address and its severity. People with less severe wrinkles don't need as much Botox as those with extreme wrinkles. Many places provide a consultation to look at your skin, helping you determine the number of units needed and what areas to target.
Keep in mind that Botox is priced by unit. Some people may need as many as 50 injections to achieve their desired look.
Botox has been approved by the FDA to treat various conditions, including the reduction of fine lines and wrinkles. When a medical professional administers the correct dose, Botox is a safe and effective treatment.
Some people should avoid Botox, including:
Women who are breastfeeding.

Individuals with certain neurological conditions.
If you don't fall into one of the above categories, Botox is generally considered safe to use. For many people, the benefits far outweigh the potential risks. You can also talk to your doctor if you have concerns about using Botox.
While Botox is FDA approved and considered safe for cosmetic treatments, there are potential risks to be aware of before committing to the procedure. Possible side effects of Botox include:
Droopy features or cocked eyebrows
For most people, these effects are mild and fade after a couple of days, and many feel no effects at all. Botox is a safe treatment when administered in small doses by a medical professional. Millions of people use Botox each year, and the demand for the procedure continues to grow.
7. Can You Drive After Botox?
One of the benefits of Botox is that you can continue your regular activities as soon as you finish treatment. While you may experience some redness, bruising or swelling, Botox treatment doesn't limit activity. Some people even use their lunch break to receive treatment before returning to work shortly after receiving their injections.
If you're one of few who experience flu-like symptoms or nausea after treatment, you may want to wait until these feelings subside to continue your usual routine. Most people feel fine after treatment and go back to work, run errands or resume daily activities immediately after injections.
8. What Can I Expect After Botox?
After treatment, people often continue with their regular activities immediately. Some people go back to work or run errands as downtime is minimal. You may experience some mild side effects, such as tenderness or swelling, but these effects are often minor and fade within a couple of days.
Somewhere between three to seven days, you should start to see results. Your wrinkles and fine lines will gradually fade, helping you achieve your desired appearance. As more time passes, the effects of Botox will start to wear off. Many people go in for another treatment after several months, though this varies based on the individual. A medical professional can guide you through the process to help you achieve your cosmetic goals.
9. Can You Get Botox While on Antibiotics?
Always bring your antibiotic prescription with you to your consultation — along with any other prescriptions — as very few could interact with Botox, which could affect the outcome of your treatment.
For example, an antibiotic type called aminoglycosides is known to interact with Botox by making the effects of the neurotoxin stronger, which could cause a more substantial paralyzing impact than intended. The interaction could alter your appearance in ways you didn't plan, which would be irreversible until the Botox wears off. You should consult a medical professional before receiving Botox to ensure these interactions don't occur.
Choose Synergy Wellness for Botox Treatments
If you want to improve your appearance, Synergy Wellness can help with our Botox treatments! Our Botox treatment can help you find long-lasting relief from wrinkles and fine lines to help you achieve your aesthetic goals. After just a single treatment, you can experience a smoother complexion, softer features and a visibly younger appearance overall.
Are you ready to take the leap and benefit from Botox treatments? Contact us to learn more about how we can help you achieve your aesthetic goals, or schedule an appointment today!