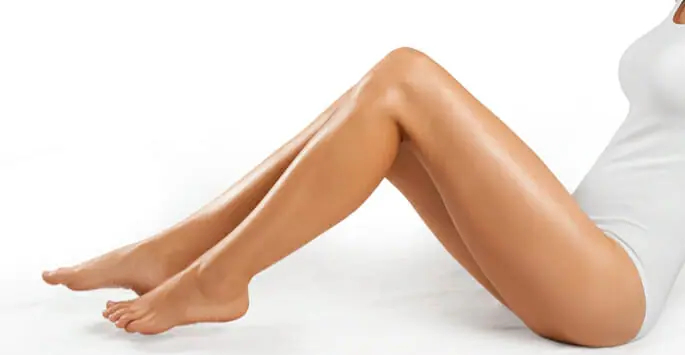 What is Cellulaze™?
Cellulite is a network of tissues that cause dimpling on the hips, thighs, arms, buttocks, and other areas. There are many things that can cause cellulite, such as hormones, heredity, and weight fluctuation. Although men and women can have cellulite, it is far more common among women. Many women who want to reduce unsightly cellulite choose Cellulaze™, a minimally invasive laser treatment that effectively reduces cellulite in one session. It was approved by the FDA for cellulite treatment in 2012 and is the only minimally invasive cellulite reduction procedure that can treat the fibrous bands under the skin.
Although the procedure works on all types of cellulite, it yields the best results on individuals who do not have loose skin or excessive skin laxity. It is an ideal procedure for individuals who are not significantly overweight with mild to moderate cellulite. Good candidates will also be nonsmokers with realistic expectations about the outcome.
What to Expect
This process is performed under local anesthesia to ensure the patient's comfort throughout. During the procedure, your doctor makes a tiny opening at the target area. A small tube known as a cannula, will be inserted under your skin. The laser fiber inside the cannula will deliver energy directly under the skin, and it will stimulate the production of collagen that will give the skin a smoother look. Once the fat is liquified, it will be gently removed through the cannula.
It is a popular treatment for cellulite reduction because it has a fast recovery time of about 48 hours. You will continue to see improvements for three to ten months following the treatment. If you maintain a healthy lifestyle, it will help you retain the results of Cellulaze™. This FDA-approved cellulite treatment is popular among individuals because it offers numerous benefits.
Get In Touch with Us to Find Out More
If you are interested in learning more about Cellulaze™, feel free to reach out and make an appointment with Synergy Wellness Center. At our convenient location in Bakersfield, CA, our caring and dedicated team of professionals will be pleased to explain this cellulite reduction option in full and answer any questions you may have. Contact us today to set up your consultation – we look forward to speaking with you!
Learn More About Cellulite Reduction: