Recently went in for a weight loss consultation where I met Sarah. She was so helpful and kind and was able to walk me through the entire process. The girls administering the EKG, and the BMI test, along with the gentleman at the front desk were all absolutely kind and …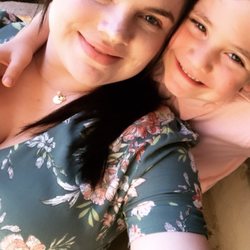 By far one of the best if the best institutions for weight loss in Bakersfield. Started my journey with their friendly service and have lost over 60lbs! I strongly recommend anyone interested to call them and schedule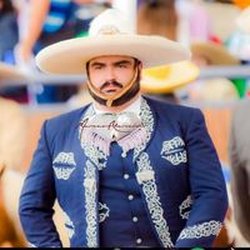 My first time going to weight loss and I appreciate them for making me feel comfortable and welcome. I was greeted once I entered and they made sure I was well informed and I was comfortable enough to ask question as they were eager to answer. Can't wait to continue …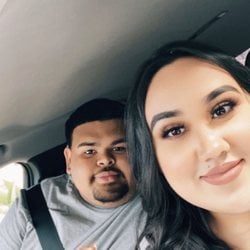 Went in needing help with weight loss and walked out extremely happy. Everyone answered all my questions and listened to me. I'm super excited to start this program.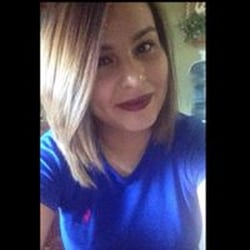 When I started here I weighed 245 pounds, very non confident specially! I really thank God for synergy because my weight is now 203 pounds and my confidence is growing especially with talking to people (cough 🤭gurls). Gratzi!

Been doing age management and weight management. I couldn't be Happier. Everyone is extremely nice helpful and very professional. First time I have ever been to a place like this always thought it was just for women. But they actually have quite alot of options for us guys to. Thanks …

For someone who has always struggled with weight loss, Synergy has been a God sent! The staff is very friendly, very clean offices, highly recommend!

Customer service is amazing and I do so well on their program. Thank you, Synergy, for all you do and for being so awesome. Highly recommend

The staff is very informative! They offer so many services there is pretty much something for everyone. They have been so helpful in trying to help me lose weight and figure out why I have not been able to lose weight. Sarah is so friendly, I have had a great …
Where miracles happen. Honestly, I am glad I found this place. I found the add via Facebook when looking for local places for weight loss. I have honestly tried EVERYTHING and even going to the gym constantly and I never was able to lose more than 50 lbs within the …

The best weight loss program I also got amazing results with Botox and lip filler

I have been on a weight loss journey for some time now and had stalled for what seemed like forever. Synergy was the friend I needed in the fight. Their friendly staff members, effective products. and comprehensive experts have given me so many tools that have helped me break my …

I've been coming to this office for years! I always feel welcome when I walk into the office and greeted with a friendly smile by the front desk. Dr. Trobisch was a big part of my weight loss journey. I lost over 50lbs with his guidance on weight management. I …

I'm a big skeptic at heart. I'm the big guy that believes everyone is looking to make a buck at the expense of anyone else. The same big guy that, after several failed diets, believes that diets are nothing more than fads. All that said, I was willing to give …

The staff are very friendly and not much of a wait time. Always in and out. Nathan is super great. He knows exactly what your body need and he is very easy to talk to and he answer to every single question. Also the prices in a good range. I …

This place is my go to for all aesthetics and weight loss! Their weekly Vitamin B shots give me so much energy. They have so many deals constantly.

I've been experiencing difficulties losing weight after a serious injury couple years ago. I set up an appointment with Synergy and was able to be seen swiftly. In my consultation, Sarah explained thoroughly everything they would be able to help me with, with different options, and ensured all my questions …

I'm so grateful for Synergy Wellness Center I have lost a total of 40 pounds so far! They have such an amazing team their! Always so friendly and welcoming that you never feel uncomfortable about talking about your weight problems to them! Their also so informative about what todo so …

I absolutely love Synergy! Staff is professional and friendly. Everything is very clean and it has a welcoming environment. Hillary is amazing and made me feel welcomed. I love that they offer a variety of services. I got my B12 shot and it went very smooth!
I come in weekly for b12 shots & Ashlynn is always so happy to help, She always has a smile on her face and is so friendly. She is always asking me about me day or how I'm doing, Im very thankful there are helpful associates like her. She answers …

I started my journey with Synergy on June 2014 when I bought a Groupon for weekly 10 B-12 shots. The energy these shots gave me plus the atmosphere, the service and the people that work there made me feel so comfortable that I started the weight loss program.
I have been on the synergy diet for a couple of months now and have been losing weight each week. The staff is very friendly. It's exciting going in every week to see how much weight I have lost and to get my shot. I would recommend synergy to anyone …
I've been amazed at the results I've gotten. The plan definitely works if you follow it! I get the ready to drink shakes because it's simpler for me given my schedule. The entire staff is friendly, supportive, and encouraging. I'm so happy I came!
I have been going to synergy for 3 years now off and on, every time i come back they just get better and better. they're an everything center! you name it, they probably do it. no better way to take care of yourself than coming here.

I am so happy with the results that I've gotten.. It's only been a month and I already lost 8 lb the staff and the doctor are super nice.. I recommend this place to anybody that wants to lose weight and be healthy again…
Synergy's atmosphere and staff are 10/10, I've gone in for the dermasweep and I was extremely impressed with my skin! I also go in weekly for my b12 and Lipo B shots and I've been dropping serious body fat! They have tons more to offer at this wellness center make …
The whole team at Synergy is incredibly supportive!! They are also very knowledgeable about all of the services they offer. I recommend anyone who is struggling with their weight to visit Synergy!! And for any cosmetic fixes as well, you won't regret it!
I've always battled with feeling comfortable in my weight. I've done better losing weight here than I ever have before. They are always welcoming, knowledgeable and they are understanding. I won't go anywhere else.
Great place very friendly staff. Make you feel welcomed!
First off the staff is amazing! They got me in on the same day I called to make an appointment! and the girls are just sweet and helpful! The new office is so amazing and clean! If you have any questions they have an answer and love that they have …
The staff is quick, friendly and helpful. Dr. Trobisch gave me his honest opinion about the procedure I was interested in. He let me know It may not give me the results I was looking for because of my complextion. I decide to try the weight loss program. I have …
Have been coming here for weight loss. Beautiful clinic, very friendly and attentive staff. Both the doctor and the PA, are patient, informative, and really take the time to listen to our concerns and issues. If I could give 10 stars I would!
This has been a great experience for weight lose. i have been very happy with it i have lost 20 pounds in 1 month i highly recommend this program if you want to lose weight and the staff is very kind when it comes talking to you about the program.
I wasn't sure what to expect at first. Thinking it was like weight watchers or the Nutri system, it was way better than that. The staff is very nice and friendly, they work with you to help fit you to the right program for you, following there guidance I was …
I have six children of my own and had my last at the age of 40. After the birth of my last child, I could not lose the last 12lbs no matter how often I went to the gym or watched what I ate. I would stare at all of …
Synergy Lifestyle Center is finally helping me make my weight loss dreams come true! In my first month I achieved more weight loss than any other program I have tried.** I was about to just give up! Dr. Trobisch and the staff there are always friendly and professional and genuinely …
My name is Lisa A. and I have been going to Synergy for a year now. I have lost 34 pounds and have seen my energy level increase, along with my happiness level**! Although I'm still about 25 pounds away from goal, with the encouragement and motivation I continue to …