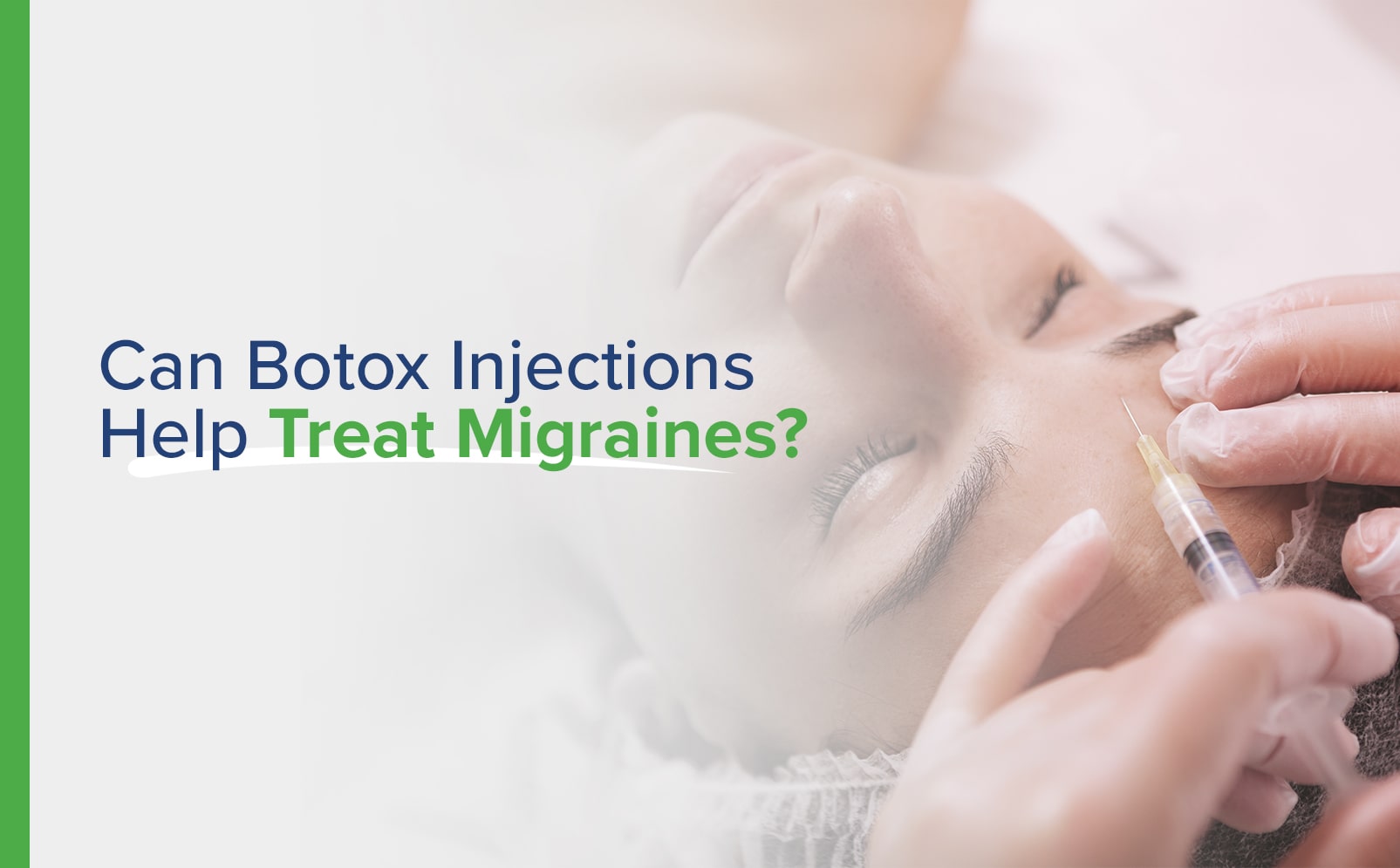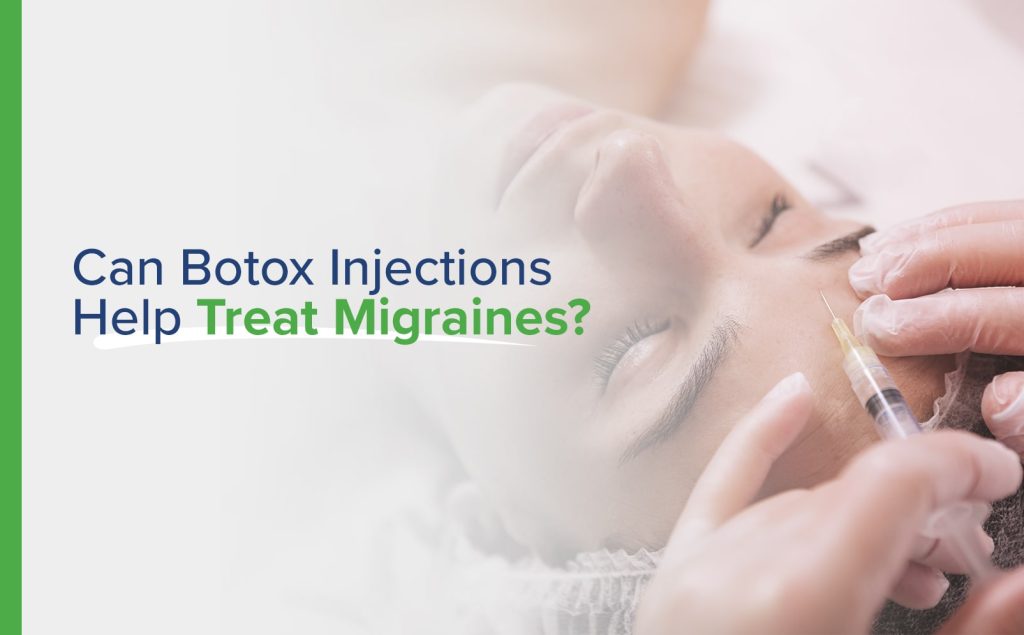 Chronic migraines can be debilitating for individuals because they experience pain and discomfort multiple days of the month. These migraines can make it challenging to live life and interfere with a person's work and social life. There are various treatments available for chronic migraines, including Botox injections. Combining multiple types of treatment, including Botox for headaches, can be the most effective way to find long-term relief.
If you're struggling with chronic migraines, you may be a good candidate for Botox injections. Learn more about Botox below, how it can target and treat migraine symptoms and what you can expect from treatment.
Botox is often used as a cosmetic treatment to help reverse the signs of aging. Botox comes from Clostridium botulinum, a bacteria that acts as a neurotoxin. Ingesting the toxin can be dangerous because it paralyzes your muscles and blocks nerve signals. When it's administered as a medical or cosmetic treatment, the dose is much lower and injected in safe locations.
Since Botox is primarily a cosmetic treatment, many people are unaware of the benefits of the therapy on migraines. However, some people who went in for cosmetic Botox treatments noticed an improvement in their headaches after the injections. Researchers began to learn how effectively the neurotoxin could treat acute and chronic migraines.
By 2010, the Food and Drug Administration (FDA) approved Botox to treat chronic migraines. However, it's important to note that Botox doesn't work for episodic migraines and is only used for chronic migraines occurring 14 days or more a month.
How Does Botox Help Migraines?
The Botox injections for chronic migraine treatment are the same kind dermatologists use in cosmetic treatments. When a medical professional injects the Botox, the neurotoxin blocks neurotransmitters responsible for delivering pain signals to the brain. Botox gets in the way of pain signals and stop them before they reach the nerve endings responsible for migraines. Botox injections can help various migraine symptoms, including:
Extreme sensitivity to stimuli, including light, sound and smell
Many individuals have found significant relief from migraines using Botox injections. Botox can help restore a person's quality of life so they can find relief from the pain and focus more at work or participate in their social life.
Where Is Botox Injected for Migraines?
Botox for migraines is injected several times around the head and neck to treat areas where chronic pain originates. A medical professional will inject Botox into your temples, neck, forehead, back of the head and trigger points where your migraine pain originates.
People have different origin points for their migraine pain, meaning professionals must account for each individual's unique anatomy. You may need injections in one area over another if your migraine pain originates more significantly from one location. Before starting treatment, you'll have a consultation with a professional to determine your unique circumstances, ensuring you get the best treatment possible.


Should You Consider Botox for Migraine Treatment?
If you're experiencing chronic migraines and have tried other treatments without relief, Botox injections can help dull or prevent migraines symptoms. People with a medical diagnosis of chronic migraines are eligible for Botox treatment. Botox can be part of a comprehensive treatment plan created by your neurologist or headache specialist. Using multiple types of treatment together can help individuals find relief from their symptoms and reduce the frequency of their migraines.
If you're considering using Botox to treat migraines, it's essential to be aware of the potential side effects, which include:
Swelling or bruising at the injection site

Dropping eyelids, eyebrows or mouth
While there is a potential risk for these side effects, Botox treatment injections from a professional are generally safe.
Botox injections are effective at helping individuals overcome chronic migraine pain. Still, specific individuals should avoid these injectables, including pregnant women, mothers who are nursing and those who are allergic to particular proteins in cow's milk. There are many unknowns regarding the effect of Botox on pregnant or nursing mothers since these individuals aren't always willing to participate in potentially harmful studies. Instead, medical professionals recommend they avoid Botox treatment.
If you're considering Botox treatment for chronic migraines, you should speak with a doctor to determine if it's safe for you to go forward with treatment.
Are Botox Injectables Safe for Treating Migraines?
Some people worry about the safety of Botox injections since they use a neurotoxin. However, clinical trials have proven that Botox injections are safe and effective for treating migraines.
One study found that patients who used Botox injections for three years for chronic migraines saw long-term improvement in their symptoms. The study also found that consistent treatments were the most effective way to reduce or relieve migraine symptoms in participants.
Another study looked at how soon patients could find relief from their migraine symptoms, and most participants noted a significant improvement in their quality of life just three months after treatment. Some patients also reported the frequency of migraines decreased in just two months.
Overall, Botox treatments are safe and effective in treating migraines. If you're worried about the safety of using Botox, you can always talk with a medical professional who knows your medical history. They can reassure you of Botox's safety and give you peace of mind before beginning treatment.
How Long Do Botox Injections Work for Migraines?
You'll receive several injections — once every 12 weeks — and it can take some time to see results. People with chronic migraines may feel relief from their symptoms about two to three weeks after their first treatment. Some people will need more than one treatment to find relief.
In general, individuals may receive 30 or 40 shots in total, with an equal number of injections on each side of the head. Some people will have more shots in one part of their head if they have migraine pain in a particular area.
Some people find they only need treatment for a little while and can discontinue treatment without their symptoms returning. Other people will need continuous treatment to find long-term relief from their symptoms.
Relieve Painful Migraines With Synergy Wellness
Botox is often used to treat wrinkles and fine lines, helping individuals turn back the clock and regain their youthful appearance. However, Botox can also be used to help you find relief from debilitating migraines. Synergy Wellness offers Botox injections to individuals looking to improve their quality of life.
First, you'll work with us during a consultation so one of our medical professionals can assess your unique situation. We'll help you determine where your migraine pain originates so we can target that area during treatment. Once we have collected all of your information, we can begin treatment with our FDA-cleared Botox injections. We'll help you find relief from painful migraines so you can get back to living life. Contact us today to get started!