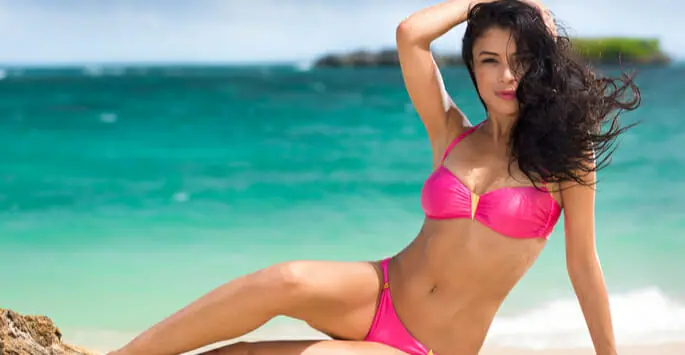 If you want to remove excess body fat, which you haven't been able to achieve through diet and exercise, you may be an ideal candidate for SmartLipo™. This treatment is an alternative to traditional liposuction. It is a minimally-invasive procedure that is FDA-approved and uses laser technology to effectively remove stubborn fat. With traditional liposuction, a cannula will suction the fat from the body, but SmartLipo™ first heats the fat until it melts before it is removed, which makes it an easier on treatment your body.
The laser fiber used during the treatment is about the size of a strand of spaghetti. The laser will cause the fat cells to rupture and liquify before they are suctioned out of your body. After the procedure, you may need to wear a compression garment for a few weeks. The procedure can be used on the face, neck, arms, legs, abdomen, and buttocks.
The best candidates for the procedure will be close to or at their ideal body weight. It is also important that candidates can maintain a stable weight after the procedure because weight gain can undo the results. Those who want to have this procedure administered should also have a positive outlook about the results with realistic goals.
What Are the Benefits of SmartLipo™?
There are many benefits that SmartLipo™ has to offer, which include:
A Fast Recovery Time – With SmartLipo™, the procedure is less invasive than traditional liposuction, so there is a faster healing time. Individuals who choose to have traditional liposuction will have a recovery time of at least a few weeks, but individuals who have SmartLipo™ can typically return to work within a day after the procedure.
It Can Reduce Sagging Skin and Cellulite – Traditional liposuction can leave sagging skin, but SmartLipo™ is different because it can tighten sagging skin. This is because the heat of the laser stimulates the production of collagen that helps with skin tightening. Traditional liposuction does not offer any skin tightening benefits, which means there is a chance of dimpling and sagging after the procedure.
Minimally-Invasive – SmartLipo™ uses a cannula that is much smaller than traditional liposuction. This results in a less invasive treatment to the targeted areas. Not only will this speed recovery time, but it also results in smaller scars that are less noticeable.
Would you like to find out more about SmartLipo™ at Synergy Wellness Center? The professionals at our office in Bakersfield, CA are ready to help you. Contact us today to schedule your consultation!