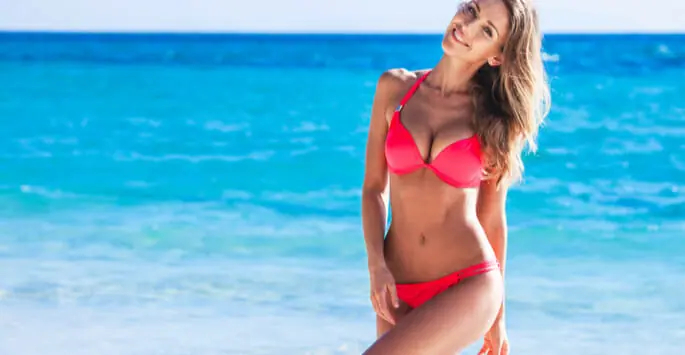 The alarm goes off at 5 AM and this means it is time for your morning run. The bed feel so comfortable, but you know temporary discomfort is worth it if it means you are going to reach your weight loss goal. Week after week and month after month you struggle to stay with your diet and exercise routine. Every few weeks you are rewarded by watching the numbers on the scale constantly go down. Now, you have reached your ideal weight. You feel great because you accomplished something truly amazing. Unfortunately, that victory is slightly tarnished when you look at yourself in the mirror. You have lost weight, but you have not necessarily lost weight in the areas that you had hoped you would, such as your love handles, your thighs, or your buttocks. What can you do to make these stubborn pockets of fat go away? The answer may be liposuction.
Why is Liposuction So Beneficial?
Liposuction is an amazing procedure. It is not designed to help you lose weight. Weight loss is what you do with diet and exercise. Liposuction is a body contouring procedure. Its purpose is to remove excess pockets of fat that you have not been able to make go away with diet and exercise. This procedure can be used on a number of different parts of the body. Some of the more popular locations for this procedure are the love handles, abdomen, back, thighs, and arms. However, some people will use this procedure to get rid of excess fat underneath their chin. This procedure is very versatile.
What Happens During the Procedure?
Liposuction is a safe and effective procedure. Over the decades, the process of the procedure has constantly been refined. Now, your surgeon will be able to treat just about any location on your body via a small opening that is only a couple of millimeters long. Your surgeon will insert a hollow tube known as a cannula into the opening. This will be used to break up the excess fat that you want removed. As the fat is broken down, it is being suctioned out through the cannula.
Once the procedure is done, your surgeon will seal the openings, and you will be able to return home with a slimmer and more attractive figure. It's really that straightforward and simple. This is one of the reasons why liposuction has stood the test of time when it comes to body contouring procedures.
Am I a Good Candidate for This Procedure?
In order to be a good candidate for this procedure, you need to be in relatively good health. You need to have skin that is elastic, so that it can re-conform to your newly contoured shape. YIt also helps to have realistic expectations for what the procedure can do.
Get In Touch with Us for More Information
Would you like to learn more about the areas that liposuction can treat? If so, we warmly invite you to reach out and make an appointment with Synergy Wellness Center. At our convenient location in Bakersfield, CA, our caring and dedicated team of professionals will be pleased to answer any questions you may have. Contact us today to set up your consultation – we look forward to speaking with you!