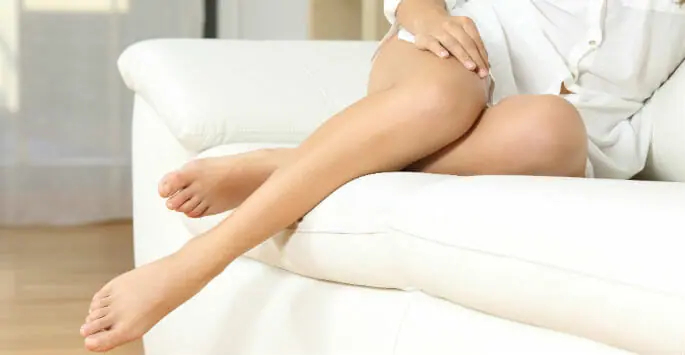 Are you sick and tired of waxing, shaving, or plucking? Does getting rid of unwanted hair cause you to get razor bumps or breakouts? If so, you should consider undergoing a laser hair removal procedure. Only a few office visits are required to effectively remove unwanted hair in areas like your face, legs, underarms, or bikini area. It also helps to treat the chest, neck, back, and shoulders. If you feel that you might benefit from this treatment, you probably have a few questions that you would like answered.
How Does Laser Hair Removal Work?
We use a laser to transmit focused wavelengths of light into your skin. Thermal energy is absorbed by the pigment in your hair follicles, destroying them and preventing them from growing hair in the future.
What Happens During a Laser Hair Removal Procedure?
Before your treatment, the treatment area will be completely cleaned. You and your technician will likely need to wear protective eyewear during your treatment.
The laser will remove hair by targeting the melanin, effectively destroying the follicle. The length of time that your treatment will take depends upon the size of the treatment area. Small areas like your upper lip only take a few minutes. Larger areas like your legs are back may take over an hour.
What Should I Do After My Laser Hair Removal Treatment?
To avoid any adverse events, you will need to protect your skin from UV radiation. Avoid exposure to direct sunlight on the treated area. Do not use a sun lamp, tanning bed, or any other type of tanning equipment.
Why Do I Need Multiple Treatments?
Some people are surprised to learn that each individual hair grows in a slightly different way than even a hair growing right next to it. Each hair follicle is in a certain growth phase at a given time. Only hairs that happen to be in a growth phase with a hair growing in a follicle are able to be targeted during a treatment. Hairs in a dormant cycle will fall out and not be available for treatment. Multiple treatment sessions help us eventually catch all hairs when they are in a growth phase and available for removal.
Schedule Your Treatment
If you feel that you would benefit from a laser hair removal procedure to help free you from the tedious activity of removing unwanted hair, speak with the educated staff at Synergy Wellness Center to learn more. We are conveniently located in Bakersfield, CA. Contact us today to schedule your consultation!
Learn More About Laser Hair Removal: