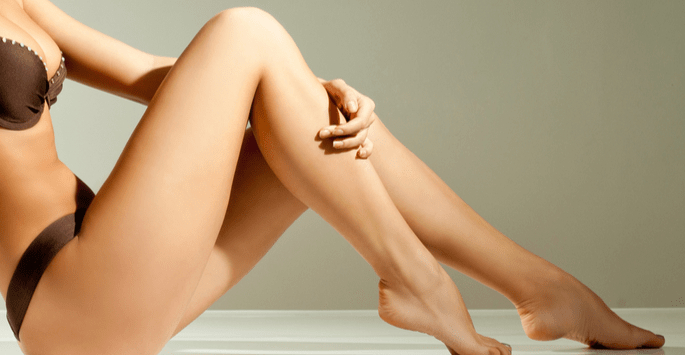 Men and women in Bakersfield face a constant fight to remove unwanted hair from their body. It is a fight that most adults will have for their entire life. There are a number of forms of hair removal. These include electrolysis, shaving, and waxing. All of these forms of hair removal can be time-consuming and uncomfortable. This is why many in Bakersfield have opted to use laser hair removal.
Multiple Treatments Required
After going through the full course of treatments, most people find they are largely hair free. There are a few factors that are going to determine the level of success a person has when it comes to laser hair removal. The first indicator of success is the number of sessions a person has. Your hair grows in cycles. If you are going to have success, you are going to need to treat hairs that are in their active growth cycle. Most people will require four or more treatments in order to see the full benefit of laser hair removal. If you only do one or two treatments, you will have periods of time with no hair. However, when the non-treated hair follicles cycle through their growth process, you will have hair growth.
Advancements in Laser Hair Removal Technology
Laser hair removal offers so many benefits over manual forms of hair removal. First of all, it is not as uncomfortable as waxing or shaving. Anyone who has gone in for a wax, especially when waxing sensitive areas, knows how this process can be. Whether you are waxing, shaving, or using creams to remove unwanted hair, you run the risk of skin irritation and ingrown hairs. Sometimes the skin irritation and ingrown hairs look worse and feel worse than the actual hair that you are trying to remove.
Laser hair removal targets hair follicles. Once the hair follicles have been damaged by the energy of the laser, they are disabled and will not produce new hair. This means that skin irritation, ingrown hairs, and other problems associated with hairs regrowing incorrectly are gone. You are simply left with smooth skin.One of the things that people love the most about laser hair removal treatments in Bakersfield is the amount of time that they allow you to add to your schedule. Just think what you could do with the hour or 90 minutes every week that you used to use to manually remove hair.
Get In Touch with Us for More Information
Would you be interested in learning more about why so many people are turning to laser hair removal to keep their skin looking smooth? If so, make an appointment with Synergy Wellness Center. At our office in Bakersfield, we look forward to explaining more about the treatment to you. Contact us today to set up your consultation – we look forward to speaking with you!
Learn More About Laser Hair Removal: