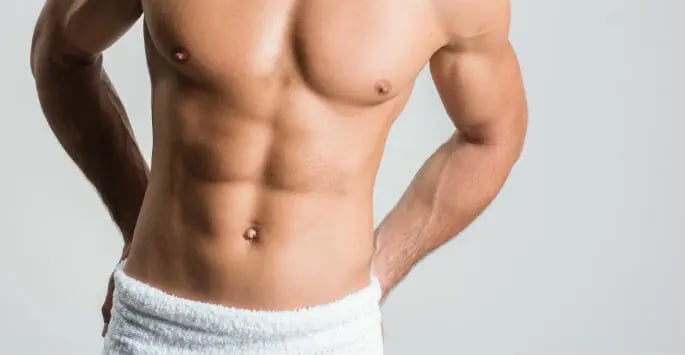 In modern days, men care just as much about removing unwanted hair as women. Gone are the days when hairy men were seen as masculine. The traditional methods for removing body hair don't always work very well, especially for men who need a little more care than most. Shaving your back on your own is very difficult, not to mention time consuming. Fortunately, you can approach this problem in a more effective way. You could try using laser hair removal to keep unwanted hair growth in check instead. Laser hair removal for men is able to address problem spots that would typically require a lot of time and effort on your part.
Speeding up the Process
The advantage of using laser hair removal for men is that a laser can remove hair at a much faster clip than you can do with a razor. This is especially true when you have thick, coarse hair that is difficult to shave off in the first place. Also, a technician with a laser can reach and eliminate back hair and hair in other hard-to-reach places far easier than you can on your own.
To give you some idea how quick a laser can function, try to imagine a region of skin the size of a quarter. A laser can zap that much hair away each second on average. You do not even have to use any kind of aftershave for men with sensitive skin. The laser does not tend to rough up your skin like a razor will when you are trying to get every stray hair gone. Laser hair removal for men removes the hair without leaving ingrown hairs, razor burn, or other forms of irritation behind it.
The Point of Repeat Laser Treatments
When you see how fast a laser can eliminate all your unwanted body hair, you are going to wonder how you ever lived without laser hair removal. After multiple sessions, you will start to notice that your hair does not grow back nearly as quickly as it used to do. This is because the laser impairs the hair follicles. It will start to grow in thinner too. In fact, you will likely reach a point where you only need to come in every few months for a maintenance laser treatment; thus, significantly reducing the time you spend dealing with eliminating your unwanted body hair.
To learn more about laser hair removal for men and your candidacy, speak with the educated staff at Synergy Wellness in Bakersfield, CA. Contact us today to schedule your consultation!
Learn More About Laser Hair Removal: